ZACHRY'S COMMITMENT TO SAFETY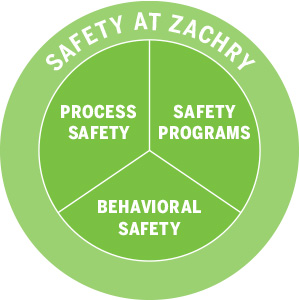 Our approach to safety comprises three complementary components:
Process safety – Understanding the hazards in our working environments
Safety programs – Well defined processes for minimizing the opportunity for accidents
Behavioral safety – Inspiring a culture of safe working and mutual protection

One major advantage of our self-perform execution model is that we can take direct responsibility for the safety education of our employees, and the daily commitment to a safe working environment. At Zachry, safety goes beyond simply ensuring compliance with safe working practices - it is a daily commitment that we make as leaders, as team members and as individuals, to work safely and watch out for one another.
HEART OF ZACHRY
Our internal safety program that recognizes job sites with outstanding safety performance, achieved through collaborative implementation of best safety practices, and the individuals that play a leading role in supporting that performance.

Voluntary Protection Programs (VPP)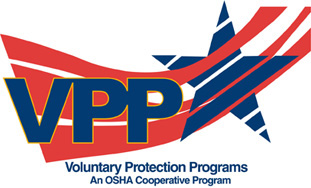 Zachry is an active participant in OSHA's VPP (Voluntary Protection Program). This recognizes work sites that have implemented effective safety and health management systems, and that maintain injury and illness rates well below the national averages for their industries.